USciences Online
Proven value, now online.
USciences Online
Proven value, now online.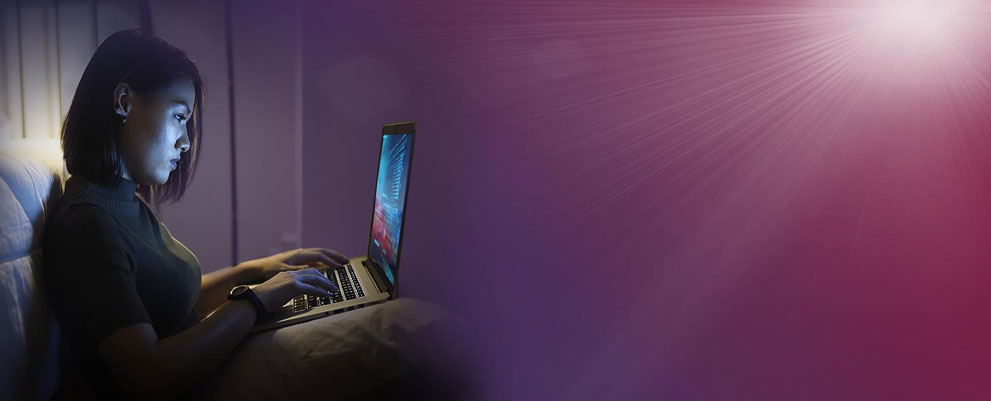 About USciences Online Programs
USciences Online provides high-quality science and healthcare programs to advance your career, at your convenience, on your schedule. For 200 years, University of the Sciences has prepared its graduates to be leaders and practitioners in the healthcare and science fields. Partnered together with Geisinger Commonwealth School of Medicine, we'll deliver excellence and innovation in educating the next generation of healthcare leaders.

Proven everywhere you are.
Designed for working students and those looking for a flexible online experience, USciences Online gives you options for completing your program in the least amount of time possible, at all degree levels.
Master's Degree Programs
Designed for business and healthcare professionals seeking to drive the future of healthcare and science. Our 36-credit graduate degrees offer individuals an opportunity to advance their expertise or transition into leadership roles within their industry.
Genomics *
Health Administration *
Health Informatics *
Graduate Certificates
Designed for working professionals, recent college graduates, and career changers. Our 12-credit programs offer individuals a foundation of knowledge in their industry, and can be completed within one year.
Genomics *
Health Administration *
Health Informatics *
Medical Cannabis for Health Professionals
The Business of Medical Marijuana and the Cannabis Industry
Bachelor's Degree Programs
Designed for individuals seeking to pursue career opportunities in science or healthcare. Our 120-credit undergraduate degrees offer individuals the opportunity to gain the knowledge and skills needed for successful career-building.
Data Sciences and Analytics
Health Administration
Public Health
Undergraduate Certificate
Designed for high school graduates with an interest in developing a fundamental understanding of the cannabis industry to pursue career opportunities. Our 12-credit program offers individuals a foundation of knowledge and can be completed within one year.
Medical Cannabis Retail Operations and Sales (Undergraduate Certificate)
SIX START DATES PER YEAR
Next Term:
March 15, 2021.
Students also benefit from:
100% online, flexible programs and six start terms per year.
Career-focused curriculum and faculty that prepare students for in-demand jobs.
Coursework that addresses modern challenges with real-world applications.
1-on-1 Student Success Coach who guides you throughout your entire degree program.
Proven Outcomes Begin at USciences
History of innovation in science- and healthcare-focused education spanning 200 years
Access to opportunities in Philadelphia, a hub of world-renowned biotech and research institutions and organizations, and 15 major health systems
Fixed tuition: No hidden fees or price increases during the course of your education
Proven everywhere you are.